About Cosma
Cosma provides a comprehensive range of body, chassis and engineering solutions to global customers. Through our robust product engineering, outstanding tooling capabilities and diverse process expertise, we continue to bring lightweight and innovative products to market.
Career Opportunities
Magna technology travels millions of miles each day. Imagine how far a career here could take you. Transform your career at Magna.
Creating a better world of mobility, responsibly.
We see a future where everyone can live and move without limitations. That's why we are developing technologies, systems and concepts that make vehicles safer and cleaner, while serving our communities, the planet and, above all, people.
Forward. For all.
Our Culture
Industry Events
Staying ahead of a rapidly changing industry requires an understanding of where it's going.
Decades of experience, complete systems expertise and the ability to recognize the most significant emerging trends, gives Magna the agility necessary to create the innovations of tomorrow. And it allows us to be leaders in the four key areas that will shape the industry for many years to come: lightweighting, autonomy, electrification and smart mobility.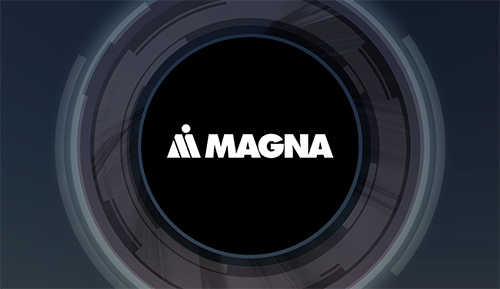 First debuted at 2021 All-Digital CES, 'Magna's Digital Experience is your ticket to explore the possibilities of Magna technologies and how they will effect the future of mobility.